Answer:
Organization information can be updated from the Info/Policy menu, Group Info submenu. This includes the organization name, address, contact information, and web address. Only a SYSOP can edit this information.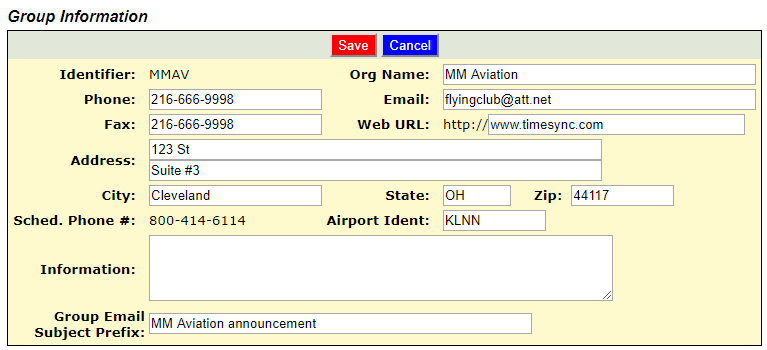 Additionally, you may change the list of users designated as organization contacts. To do this...
Click on the User Menu
Select the user that you want to add or remove from the contact list
Go to the Pilot/Pers page
Check or uncheck the check box for organizational contact
Save your changes.