Group emails can be sent to the following groups of users:
All active users
All users including suspended or retired users
All instructors
All owners
A specific set of users based on criteria available in the user reports form
Users selected from the aging screen based on statement balance
The screen print below is of the group email for all users. You can also see the menu path for various email options.
Multiple files can be attached with the 'Add Files' button. This actually uploads the files and sends a link, which allows for larger files.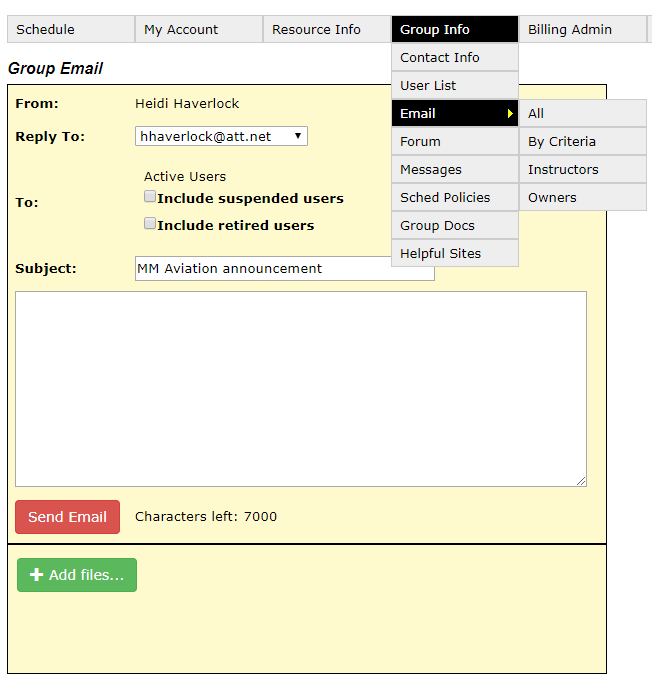 The image below depicts the screen for emailing users based on various criteria, including club-defined dates and text fields. From the generated list of users, you can also un-select users from the list before creating your email. If for example, you would like to create a distribution list for instructors and/or owners, you can create a club-defined text field called email group and enter the appropriate text in the user profile for the users you want in the group.
An additional field will be displayed when emailing by criteria labeled 'Mgmt Email To'. This field will default to the sender, but it can be changed to a semicolon delimited list of emails. This email will have the content of the regular emails in addition to the list of general recipients.
For additional help on entering a club-defined text field, see the following article:
http://support.timesync.com/entries/20497028-Where-can-I-store-additional-pilot-information-