If you want to list your own schedules, there are multiple options. If you select Schedule >> My Schedules, you will find a simple list of all of your schedules. This page does not have links for editing.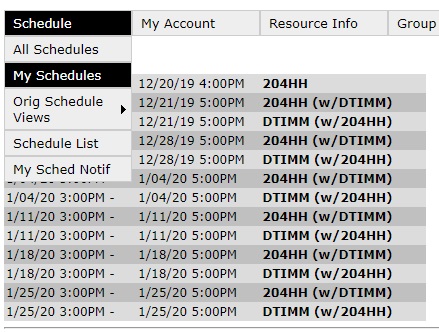 If you prefer a view of your schedules that have links for edit or cancel, go to the regular schedule page and select the 'my sched' view from the dropdown.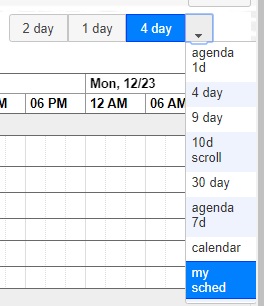 From that view you can click on any row to edit or cancel the schedule.