After completing this lesson, you will learn how to create a post-flight dispatch even without a pre-existing schedule.
If you flew without creating a schedule, you can still create a post-flight entry with an after-the-fact schedule by using the "Postflight with no schedule" option.
1. From Schedule Master default page, click the "Click here for Postflight w/ no schedule" hyperlink. (outlined in red in image below)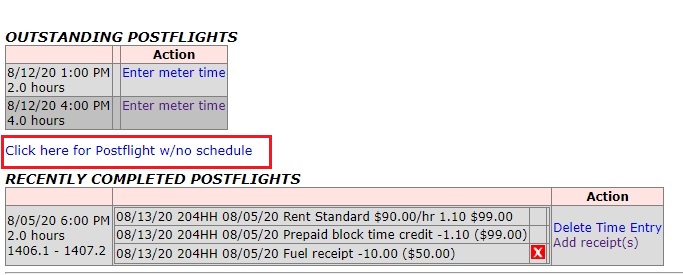 2. Complete the POSTFLIGHT DISPATCH – enter schedule form (Resource, Schedule Start and End) and click the red "Submit" button.
Zoom