You can use your password along with your username or user number to login. If you forgot these, there is a link on the login page called 'Forgot Password'. Clicking the link will take you to the screen below where the system will attempt to find your account using your email or cell phone as well as at least one other piece of information.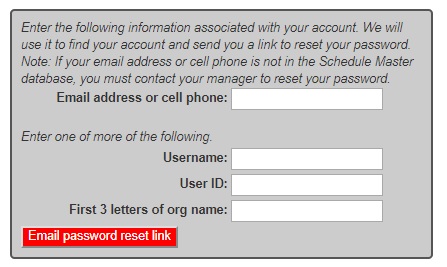 The system will send a message to the email or cell phone provided. If it finds your account, it will send your user ID, user name and a link to reset your password. An email would look like the image below. If it does not find your account, it will explain that in the message. If you do not find an email, be sure to check your spam.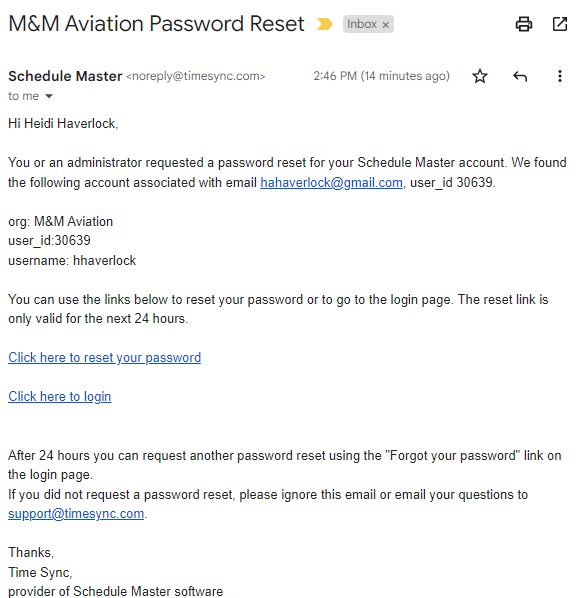 The next step is to click the link labeled 'Click here to reset your password'. That will take you to the following screen where you can enter your new password. After you save your new password, you can return to the login screen to user your user ID and password to log in.